Go the Macintosh HD, open the Applications folder, open the Utilities folder. Double click the Printer SetUp Utility. Find and double click your printer on the list.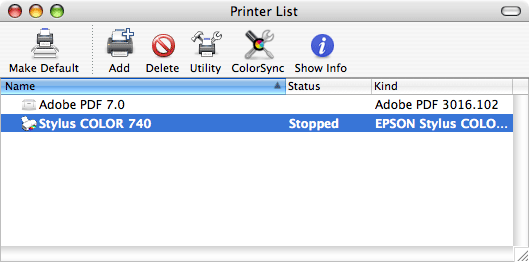 Your print monitor window will open showing the items waiting to printed on the list. Highlight each item in the list and click the delete button.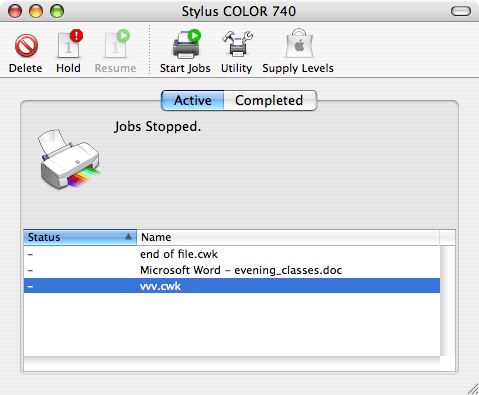 Back to Top
When all items are deleted, click once "Start Jobs" on the windows Tool bar.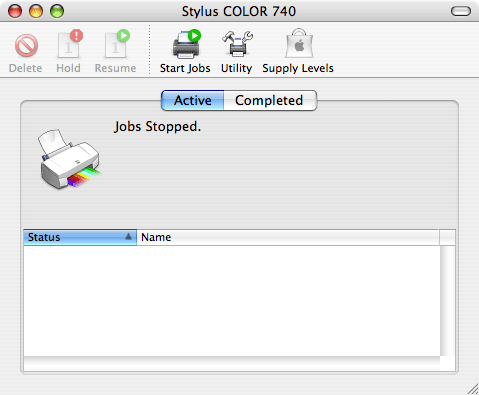 After you do that the icon will read Stop Jobs which is confusing but it is correct. And instead of Jobs Stopped, as above, the window will read No Jobs printing. You are done. Close the window using the red button in the upper left corner. Your printer will now work.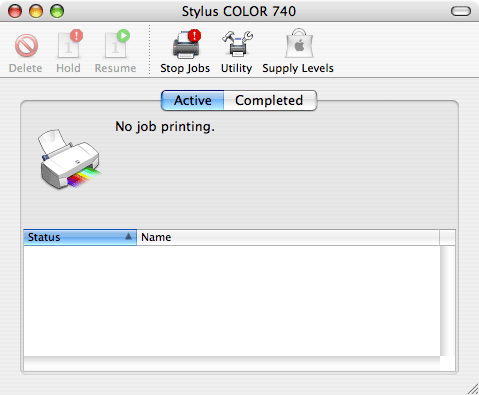 If these suggestions do not resolve your printer issue you can contact the printer manufacturer or contact Miss Mac 454-7253.
Back to Top