In all systems below 10.7 Lion, it looks like this: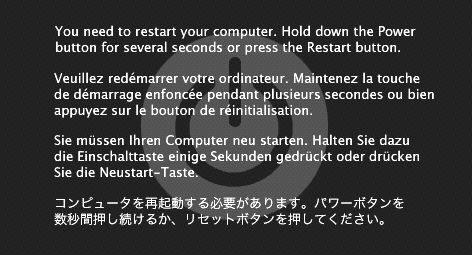 In Mt. Lion 10.8, it looks like this: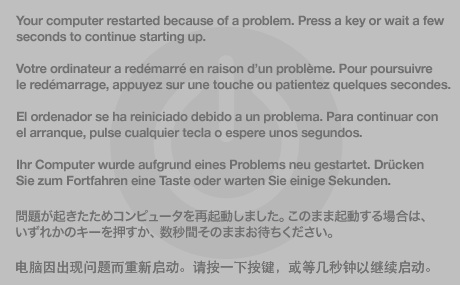 Resolving Kernel Panics
Before you try this on your own, please do your homework. The very first thing to check is your RAM. Apple has a return policy and third party RAM providers generally have a lifetime warranty. Below are some good reference links, but if you have the Apple Protection Plan, call AppleCare 1-800-275-2273 or if not, call Miss Mac. I am here to help.

http://support.apple.com/kb/TS3742

http://macs.about.com/od/usingyourmac/qt/Troubleshooting-Os-X-Kernel-Panics.htm

http://www.thexlab.com/faqs/kernelpanics.html
If these tips do not solve your problem, contact Miss Mac 454-7253.
Back to Top